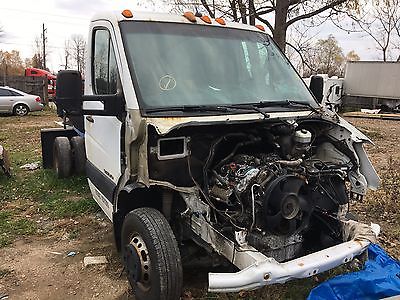 2008 Dodge Sprinter 2008 Dodge Sprinter Work Van cab and chassis diesel parts fixer NO RESERVE
Check out this great Sprinter Van listing!
Current Price: $1400.00 | Bid $1400.00 Now! | # of Bids: 0
End Time: 2016-11-26T20:24:15.000Z
| Located in Postal Code: 14589
2008 Dodge Sprinter Van361234 milesFix or for partsCab ChassisThis Van comes with MI clear title ( i have purchased to complete one of my project)I have removed front body parts and some of engine components like intake, egr ( see pictures)Before I have parted, I drove this van up to 65 mph, engine was running good, just had codes for egr and glow plugs, transmission is good shifts well , suspension, frame and cab are good, interior nice as well.We can deliver for fee or help with loading.THIS AUCTION IS NO RESERVE, THE HIGHEST BIDDER WILL BE THE WINNER.You can see this Van in person!"R Diesel Truck Sales"4688 Route 104 East,Williamson, NY 14589Call or text me as well!585-233-1182My name is Roman!Thanks!
2008 Dodge Sprinter 2008 Dodge Sprinter Work Van cab and chassis diesel parts fixer NO RESERVE
Check out this great Sprinter Van listing
Current Price: $1400.00 | Bid $1400.00 Now! | # of Bids: 0
End Time: 2016-11-26T20:24:15.000Z | Located in Postal Code: 14589