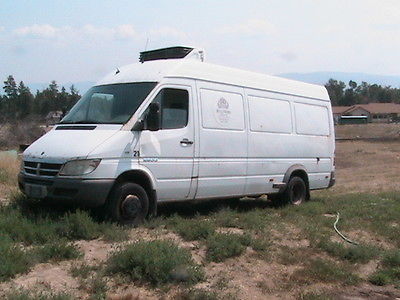 Dodge : Sprinter 3500 2006 dodge sprinter 3500 refrigeration van 4 door 2.7 l
Check out this great Sprinter Van listing!
Current Price: $6200.00 | Bid $6300.00 Now! | # of Bids: 5
End Time: 2014-12-01T15:44:57.000Z
| Located in Postal Code: 59870
Very strong runner with low miles. Vehicle purchased in Chicago area and shows rust spots around the body. It appears to be original paint with no sign of body filler. Carrier Refrigeration and insulated van professionally installed. Controls on the console.Vehicle is available for pick up in Stevensville, Montana. Title will be transferred upon cleared payment, wire transfer, or certified check.
Dodge : Sprinter 3500 2006 dodge sprinter 3500 refrigeration van 4 door 2.7 l
Check out this great Sprinter Van listing
Current Price: $6200.00 | Bid $6300.00 Now! | # of Bids: 5
End Time: 2014-12-01T15:44:57.000Z | Located in Postal Code: 59870