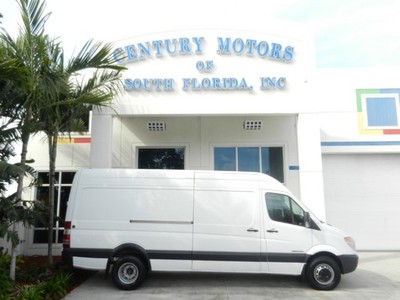 Dodge : Sprinter Extended Car 2008 Dodge Sprinter 3500 Extended Cargo HI Van 22,278 miles CarFax 1-Owner Clean
Check out this great Sprinter Van listing!
Current Price: $500.00 | Bid $500.00 Now! | # of Bids: 0
End Time: 2013-01-07T20:27:15.000Z
| Located in Postal Code: 33064

2008 Dodge Sprinter Extended Cargo HI Van DUALLY
2008 Dodge Sprinter 3500 Extended Cargo HI Van 22,278 miles CarFax 1-Owner Clean








YearMakeModelMileageEngine
2008DodgeSprinter Extended Cargo HI Van DUALLY22,2783.0L V6 turbo diesel engine
ExteriorInteriorStock#VIN
WhiteGray#231828WD0PF145385231828

view window sticker


view new window sticker
Carfax
View Carfax Report
Carfax Highlights
2008 Dodge Sprinter Extended Cargo HI Van DUALLY
Welcome to CENTURY MOTORS of South Florida! THIS SPRINTER VAN IS IN GREAT CONDITION WITH ONLY 22,278 ACTUAL MILES GUARANTEED!! MERCEDES TURBO DIESEL!! VERY HARD TO FIND!! HIT THE BUY IT NOW AND WE WILL INCLUDE A FREE AIRPORT PICKUP FROM FT. LAUDERDALE INTERNATIONAL AIRPORT OR WE CAN ARRANGE SHIPPING AT A GREAT COST!!
Century Motors of South Florida is honored to present a wonderful example of pure vehicle design... this 2008 Dodge Sprinter Extended Cargo Van only has 22,278 miles on it and could potentially be the vehicle of your dreams!
The CARFAX report shows this Dodge is a One-Owner vehicle. This vehicle has had only 22,278 miles put on it's odometer. That amount of mileage makes this vehicle incomparable to the other vehicles on this market and is ready for you to come and see at Century Motors of South Florida.
There's no need to look any further. Century Motors of South Florida has the perfect match for you. This Sprinter's White on Gray color combination will make heads turn. There are many vehicles on the market but if you are looking for a vehicle that will perform as good as it looks then this Sprinter Extended Cargo Van is the one!
THANK YOU FOR VISITING ANOTHER ONE OF OUR EXCLUSIVE HAND PICKED LISTINGS!
THIS VEHICLE HAS GONE THROUGH A 110 POINT INSPECTION BY OUR A.S.E CERTIFIED MECHANIC.
THIS IS A CARFAX 1 OWNER WITH A CLEAN HISTORY AND 2 SERVICE RECORD!! NO ACCIDENTS EVER!!
Vehicle Information:
2008 DODGE SPRINTER 3500
VIN: WD0PF145385231828
EXTENDED CARGO VAN
3.0L V6
REAR WHEEL DRIVE
Standard Equipment | Safety Options
CARFAX Report Provided By:
Century Motors of South Florida Inc.
4701 N Dixie Hwy
Pompano Beach, FL 33064
1-800-995-2889
www.floridacars1.com
No accident / damage reported to CARFAX
CARFAX 1-Owner vehicle
2Service records available
Personal vehicle
4,935
Last reported odometer reading
$550
Above retail book value
NICE SHINE!!
FRESH AND CLEAN INTERIOR WITH NO ODORS!!
LOW MILES!!
ONLY 22,278 ACTUAL MILES GUARANTEED!!
RUNS GREAT!!
MERCEDES TURBO DIESEL!! BEST ENGINE!! RELIABLE!!
VERY HARD TO FIND!!
170 Wheel Base
Hi Roof
DRIVES STRAIGHT TIGHT AND SMOOTH!!
SAFE SOLID AND DEPENDABLE!!
ONE OF A KIND FIND!!
THIS TRUCK WILL PROVIDE YOU WITH MANY YEARS OF GREAT SERVICE!!
CLICK THE BUY IT NOW FOR A GREAT DEAL ON A NICE VAN!!
A Top 10 Seller on EbayMotors out of 15,000 Dealers!
WE SELL THAT MANY BECAUSE WE DO IT RIGHT!
WE HAVE 100% FEEDBACK, ALL FOR ACTUAL SOLD VEHICLES! OUR STAFF MAKES THE BUYING EXPERIENCE SMOOTH AND CAREFREE!
CLICK TO BUY IT NOW! MONEY BACK GUARANTEE! YOU ARE NOT JUST BUYING A USED CAR, YOU'RE BUYING OUR REPUTATION! WE TAKE THAT VERY SERIOUSLY!THIS IS THE ONE!
YOU CAN OWN THIS GORGEOUS:
2008 DODGE SPRINTER 3500
3DR CARGO VAN
170 Wheel Base
3.0L V6 MERCEDES TURBO DIESEL AUTOMATIC
LOW MILES!!
ONLY 22,278 ACTUAL MILES GUARANTEED!!
THIS VAN IS ROAD READY TO CROSS THE COUNTRY!
This van is CLEAN INSIDE and OUT. The FRONT BUCKET LEATHER SEATS and RUBBER MAT are in GREAT CONDITION and show LITTLE WEAR. The RUBBER MAT in the FRONT is in GREAT CONDITION. The RUBBER FLOORING in the Cargo Area shows some wear with some scratches and scuffs which are common and are nothing major. There is a scratch above the Sprinter emblem on the back door of the Van. There is PLENTY OF ROOM to STAND in the BACK OF THIS VAN. The Wheel Wells on the inside of the truck are dented as you can see in the picture but this is common for a Cargo Area. This vehicle appears to have been owned by a NON SMOKER and there are NO ODORS. This is a GREAT CARGO VAN that was VERY WELL MAINTAINED!!
This van has PLENTY of CARGO ROOM!! The Back Door opening is 60 1/2" wide by 70". The back doors fold completely around and rest parallel against the side of the van. The length of the cargo space from the back of the front seats to the back of the van is 14 feet or 168". Inside the Cargo Area the Height is 74".
To go along with the CLEAN INTERIOR this truck has a NICE SHINE. There are a few scratch marks or a scuff or two but nothing major. This body is VERY CLEAN. TherIt shows normal wear and tear from age but overall this van has a STRAIGHT CLEAN BODY. You will NOT BE DISAPPOINTED IN THIS BEAUTY!!
These are very SAFE and DEPENDABLE vehicles that are KNOWN TO RUN TO 300,000 TO 400,000 MILES with the PROPER SERVICE. The 3.0L V6 MERCEDES TURBO DIESEL ENGINE is the BEST!! It is VERY RELIABLE! This truck DRIVES STRAIGHT, TIGHT and SMOOTH and SHIFTS CLEAN and EASY. It is equipped with ABS and DUAL FRONT AIRBAGS and DAYTIME RUNNING LIGHTS to KEEP YOUR MIND AT EASE on the road. This is a COMFORTABLE and SMOOTH RIDE that will LAST YOU MANY YEARS TO COME.
This GREAT VAN is equipped with options like: FRONT BUCKET LEATHER SEATS, POWER WINDOWS and DOOR LOCKS, POWER MIRRORS, POWER STEERING, POWER BRAKES, CRUISE CONTROL, TILT WHEEL, CLIMATE CONTROL, AM/FM STEREO with CD PLAYER, DAYTIME RUNNING LIGHTS, ABS and DUAL FRONT AIRBAGS. This vehicle is ALSO equipped with FACTORY COLD AIR CONDITIONING and HOT HEATER. We ONLY HAVE 1 REMOTE KEY and we DO NOT HAVE the OWNER'S MANUAL.
This truck is ROAD READY TO DRIVE ACROSS THE COUNTRY!! The 2 FRONT LT215/85R16 TIRES are BRAND NEW and the 4 REAR LT215/85R16 TIRES are still in GOOD SHAPE with 60-65% TREAD. They sit on FACTORY STEEL WHEELS that are in GOOD CONDITION. There is a FULL SIZE SPARE TIRE under the van. This truck has a VERY CLEAN UNDERCARRIAGE!! DON'T MISS THIS!! IT WILL GO QUICK!! HIT THE BUY IT NOW!!
You can look high and you can look low, BUT you will NOT FIND ANOTHER IN THIS CONDITION with ONLY 22,278 ACTUAL MILES GUARANTEED! Road-ready to drive across the country! Federal odometer statement guaranteed; actual miles on every vehicle. We perform a thorough inspection and service prior to sale.
You won't find a better price for this vehicle anywhere. Our "Buy it Now" is priced to move fast ---ACT QUICKLY..... THIS IS THE ONE!
CALL Frank toll free at 800-995-2889 or EMAIL US AT centurymotorscar@aol.com
NOTE: We will pick you up at the Ft. Lauderdale/Hollywood International airport, which is only 15 minutes away from our dealership just call us with your travel plans before booking a flight. If you prefer, we can also arrange shipping for you at a fantastic price. We can help facilitate low-cost shipping directly to your door.
Dealer Contact
Century Motors of South Florida
Frank
centurymotorscar@aol.com
800-995-2889
Carfax

Ask Dealer A Question
If you have a question, please call or complete the form below for a quick response.
Name
Email
Phone
Question(s)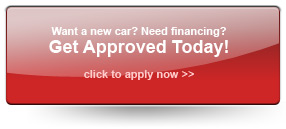 Applying for a vehicle loan online is one of the quickest and easiest application methods. Our secure online application form is easy to complete, all you need are a few personal and employment details.
Get started now.
Below are a few of the other vehicles currently available from Century Motors of South Florida
About Us
A Little Bit About Us....
Floridacars1 (also known as Century Motors of South Florida, Inc.) is an independent, licensed dealership specializing in top quality pre-owned vehicles. We are the private owners, Frank and Gina, and are a husband and wife team with 26 years experience in the dealership business.
We are proud to announce we are in our new State-of-the-Art Dealership. After 2 1/2 years of planning and construction, we moved in on August 2, 2008 and are open for business!! This GORGEOUS new facility has an innovative showroom, ample vehicle storage capacity, full service area and photo spot. Our brand new facility enables us to provide our valued customers with superior customer service, fully serviced vehicles and luxurious comfort high tech dealership for you the customer . We will be posting photos in the near future!!
Frank was the 2006 Florida Quality Dealer for FIADA (Florida Independent Auto Dealers Association) and was nominated to be the 2006 NATIONAL QUALITY DEALER for NIADA (National Independent Auto Dealers Association)!! We have been members of FIADA and NIADA for 23 years. Frank has been a board member and has served as Secretary, Senior Vice President, Regional Vice President and President of FIADA. We have won numerous awards for our outstanding committment and service to both organizations.
For the past several years, we have been eBay Top 10 sellers and we have just been informed by eBay that we are one of the TOP 10 Sellers on ALL of eBay Motors!!! We are very proud of this achievement and have worked diligently to reach this status!!
We were used car wholesalers for 17 years and started our eBay business approximately 10 years ago. Our successful business has grown (check out our feedbacks!) We take great pride in the vehicles we sell and customer satisfaction is our priority. All of our vehicles are inspected and serviced prior to sale. We are committed to making your online vehicle purchase honest, safe and positive. Our TOLL FREE number is 800-995-2889.
Please don't hesitate to call Frank or Gina anytime with your questions or concerns. We are located in sunny, South Florida, just minutes away from Fort Lauderdale. Thank you for shopping and bidding with Floridacars1. We hope you enjoy the variety and distinction of our vehicles.
Contact FRANK FUZY at 954-422-2889.
Terms And Conditions
Sale of Vehicle
The winning bidder MUST contact us within 24 hours of the Auction end and make payment arrangements at that time. A $500.00 deposit is due within 24 hours of the end of the auction. Deposits are NON-REFUNDABLE. The remainder of the balance is due within 3-5 days of the Auction end. If contact is NOT made within 24 hours of Auction end, we reserve the right to re-list the vehicle, sell it to the next highest bidder or sell it otherwise. All vehicles are sold free and clear with NO LIENS. Autocheck will show when a lien is issued but they never show when a lien is satisfied. A LICENSED DEALER CANNOT SELL A VEHICLE IF IT HAS A LIEN ON IT.
*****PLEASE be advised that there are scam artists on the internet. Our ONLY e-mail address and paypal addres is centurymotorscar@aol.com. If you see any other address listed IT IS NOT OUR AUCTION. PLEASE call us immediately BEFORE sending ANY funds if you have ANY questions.*****
Financing
Most banks and credit unions do not finance vehicles older than 1995 or with more than 100K miles. We accept cash in person, bank wire transfer (we prefer this method of payment) or cashiers check (clearance times on cashier checks vary from each banking facility). Make sure if you are financing your purchase, that your financial institution accepts the year and mileage of this vehicle BEFORE bidding. PLEASE ARRANGE FINANCING PRIOR TO BIDDING.
Fees
There is a $200.00 paperwork fee (paperwork, temporary tag, postage, fed ex, airport transportation, etc.) added to the cost of every vehicle for ALL customers AND dealers.
As a licensed Florida dealer, we are required to process new tags or tag transfers for Florida residents. There is an additional charge for new tags or transfer of tags for Florida residents.
Receiving Your Vehicle
The Buyer is responsible for the pickup of this vehicle. Please call us PRIOR to making your arrangements to pick up your vehicle so we may schedule a mutually agreeable time and date with you. If you are flying into sunny Florida, we are happy to provide private transportation in one of our lovely vehicles from the Ft. Lauderdale/Hollywood International Airport to our dealership.
Shipping
If you wish to have your vehicle shipped, please call us FIRST. We will help arrange shipping with our preferred shippers. We only use dependable transporters and we offer this service strictly as a courtesy for our customers. We do not charge extra or receive compensation for this service. We want our customers to have the reliability they deserve for their new vehicle and it is our goal to make the shipping an easy process.
The average turn around time for the shipping of vehicles is approximately 2 full weeks from the day the transporter picks up the vehicle. We will help schedule the pick up of your vehicle as soon as possible, but due to many circumstances beyond our control (weather, space availability, clearance of funds, etc.) times can vary. All vehicles being shipped Internationally will not be transported until the payment funds have cleared the bank (bank clearance of funds varies and can be anywhere from 3-12 business days).
International Shipping
Due to the overwhelming amount of shipping to Bremerhaven Germany, we have locked in some great rates from $1,800 - 2,100 for container shipped vehicles. Call our international number 24 hours a day 001 + 954 422 2889 for arrangements on shipping our own inventory sales.
We have shipped approximately 200 vehicles to Canada this year and can assist you on your ebay purchase to Canada. We offer free daytime running lights on most purchases....just ask!! Call our Canadian hotline at 1 + 954 422 2889.
Warranty
All of our vehicles that are 10 years and older are sold "AS IS" because they do not qualify for the NIADA Certified Pre Owned Program. AS IS means that there is NO WARRANTY expressed, written or implied on that vehicle. We clearly state in our ad if the vehicle is a Certified Pre Owned vehicle. The Certified vehicles come with a 12 Month or 12,000 Mile Warranty that can be upgraded to up to a 5 or 6 year warranty. Please remember you are buying a USED vehicle. This vehicle has appropriate cosmetic and mechanical wear for the age and mileage of the vehicle. As with any pre-owned vehicle, there may be unforseen repairs in the future. We are not psychic and cannot predict the future reliability of your purchase. We offer a Money Back Guarantee on all vehicles (please read the terms below carefully) and when the Money Back Guarantee expires, all issues pertaining to this vehicle are your sole responsiblity.
We personally hand pick all of our vehicles. No one does our buying for us. We fully inspect the vehicles and roadtest them. We run CarFax reports on every vehicle and try to acquire as much knowledge about the vehicle prior to our buying it. We make every effort to disclose any KNOWN significant defects associated with the vehicle. We NEVER buy flood or salvage vehicles. All of our vehicles are inspected, serviced and safety checked. We are committed to selling high quality pre-owned vehicles and our goal is always 100% customer satisfaction.
****Money Back Guarantee****
We offer a MONEY BACK GUARANTEE on all COMPLETED SALES of vehicles. When you come to our dealership to pick up your vehicle, the Money Back Guarantee begins immediatley upon signing the paperwork and is valid for 24 hours or if you are driving your vehicle home, when you reach the Florida border (whichever comes first). If you wish to implement the money back guarantee, you MUST immediately contact Frank at 800-995-2889 (within the specified time) and bring the vehicle back to our facility. You will receive a 100% refund of your money. If you have your vehicle shipped to you, the money back guarantee begins immediately upon your signing the transporters delivery form. For vehicles that are shipped, 100% of your money for the purchase of the vehicle will be refunded, LESS THE TRANSPORTATION COSTS. THE TRANSPORTATION COSTS TO AND FROM WILL NOT BE REFUNDED. You MUST immediately contact Frank at 800-995-2889 (within the specified time) and ship the vehicle back to our facility. YOU WILL BE RESPONSIBLE TO PAY FOR THE SHIPPING CHARGES TO GET THE VEHICLE TO YOU AND THE SHIPPING CHARGES TO RETURN THE VEHICLE TO OUR DEALERSHIP. We STRONGLY encourage you to use this 24 hour period to fully check out and drive your vehicle and have it professionally inspected. At the end of the 24 hour "inspection" period (or reaching the Florida Border) the MONEY BACK GUARANTEE expires.
Misc. Information
Our Dealership is located in sunny, South Florida. The State of Florida does not require a safety or emissions inspection. We are not responsible for the vehicles safety or emissions requirements of your state or country. The safety or emissions requirements for this vehicle are the sole responsibility of the buyer. Please remember our description is just that a description, we have limited info when it comes to packages, options, and vehicle history. If you have any questions call us before bidding also please take the time to read the CARFAX and all other resources before you commit to buy.
If you are unsure about anything, please ASK. Do not assume if something is not listed that it is included. All of our pictures are of the actual vehicles. It is our intention to present our vehicles as accurately as possible but due to the high volume of our dealership, ocassionally a typo or inconsistency may occur. Our ads offer an "original" and "current" window sticker. Please be advised that these window stickers are re-creations formulated from a computer program. These stickers sometimes omit features that are in the vehicle and occasionally add features that are not in the vehicle. The window sticker "prices" are an estimate and not a guarantee of the original sale price or current worth of the vehicle. We will not be held responsible for misprints or inaccuracies due to the VIN Decoder on the computer program. Please review the pictures and call us with your questions. We will gladly review the vehicle with you and confirm all the actual options on each vehicle.
We reserve the right to cancel bids for excessive negative feedback. We reserve the right to end this auction early and sell this vehicle at any time if the reserve has not been met or the auction has not ended. Please do not bid on this auction unless you are serious about owning this vehicle. All non-paying high bidders will be reported to Ebay and negative feedback posted. PLEASE ONLY BID WHAT YOU ARE WILLING TO PAY. IF THE RESERVE IS NOT MET, WE MAY CONTACT THE HIGH BIDDER AND MAKE A PERSONAL OFFER.
Contact FRANK FUZY at 800-995-2889 or 954-422-2889.
Ad created by ecarlist.com. Call us at (800) 747-2983 to find out how ecarlist can service your dealership.
Dodge : Sprinter Extended Car 2008 Dodge Sprinter 3500 Extended Cargo HI Van 22,278 miles CarFax 1-Owner Clean
Check out this great Sprinter Van listing
Current Price: $500.00 | Bid $500.00 Now! | # of Bids: 0
End Time: 2013-01-07T20:27:15.000Z | Located in Postal Code: 33064