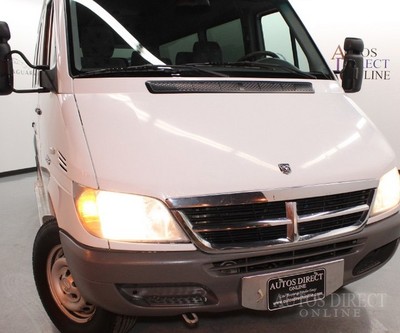 Dodge : Sprinter 10-Passenger WE FINANCE 2004 Dodge Sprinter 2500 10Pass Turbo Diesel CLEANCARFAX PwrWndws A/C
Check out this great Sprinter Van listing!
Current Price: $1000.00 | Bid $1025.00 Now! | # of Bids: 1
End Time: 2013-04-21T19:00:00.000Z
| Located in Postal Code: 44109

Photo Viewer
2004 Dodge Sprinter 2500 10-Passenger Turbo Diesel w/CLEAN CARFAX
WE FINANCE 2004 Dodge Sprinter 2500 10Pass Turbo Diesel CLEANCARFAX PwrWndws A/C
VIEW OTHER AUCTIONS
ASK SELLER QUESTION





Vital Information
YearMakeModelMileageEngine
2004DodgeSprinter 2500 10-Passenger Turbo Diesel w/...237,6392.7L turbo diesel I5 Mercedes engine
ExteriorInteriorStock#VIN
Arctic WhiteGray#P9461WD5PD644345658344


view new window sticker
Carfax Highlights
Carfax
View Carfax Report
Carfax Highlights
View All Photos
Description
Autos Direct Online is the midwest's largest and best reviewed independent dealer!
Rest assured with your purchase of this pre-owned Sprinter 2500 10-Passenger Turbo Diesel w/CLEAN CARFAX. Because a CARFAX BuyBack Guarantee is included, you have built-in peace of mind to drive off the lot confidently.
This Dodge includes:
PWR COVENIENCE GROUP
QUICK-ORDER PKG
50-STATE EMISSIONS
SPEED CONTROL
STANDARD PAINT (STD)
10-PASSENGER SEATING
AIR CONDITIONING COMPRESSOR W/BRACKET
AM/FM RADIO W/CD PLAYER
2.7L TURBO DIESEL I5 MERCEDES ENGINE (STD)
5-SPEED AUTOMATIC TRANSMISSION (STD)
FRONT CLOTH SEATS (STD)
GRAY REAR FASCIA W/STEP PAD
-We will show this vehicle on an appointment basis. We can also be reached via email @ sales@autosdirectonline.com.
-We do take trade-ins, and may be able to help arrange financing.
-Service and maintenance history for this vehicle can be viewed on the complimentary Carfax report located on our website, www.autosdirectonline.com.
-The photos you are viewing are of the ACTUAL VEHICLE available for sale. Please feel free to call if you would like to schedule a phone "walk-around" presentation.






Remember, most of our eBay offerings end with a phone call! Please do not hesitate to call us to discuss any questions you may have regarding this vehicle.






Click the Play button above to find out why we are eBay's fastest growing dealer!
We can provide low-cost vehicle shipping directly to the front door of your home or office. Simply provide us with your zip code, and we will arrange a quote.
CANADIAN BUYERS
We have sold hundreds of vehicles to Canadian clients and are very well-versed in the process of importing vehicles across the Canadian border. We understand that the exchange rate and the importation of vehicles has never been as beneficial to you as it is right now. We have implemented these helpful links below to assist you with importing your vehicle
www.riv.ca/english/html/how_to_import.html
www.tc.gc.ca/roadsafety/importation/impusae.htm
www.ghy.com/ghy-vehicles.html
www.riv.ca/english/html/us_vehicle_admissibility.html
If you have questions about shipping from the USA to Canada, please call us in regards to documentation and transport options. We also refer our new clients to www.aa-auto.com/canada.html. They have a professional and knowledgeable staff that specializes in the transportation of autos and trucks between the USA and Canada. They offer specialized customs information and services on both sides of the US/Canada border to facilitate hassle-free auto transportation of your vehicle:
Contact Us
Dealer Contact
Autos Direct Online
Dan McIntyre
danm@autosdirectonline.com
216-393-4594
AutoCheck
Carfax

Optional Equipment
AM/FM RADIO W/CD PLAYER[RBE]Cost: $285.00Details:AM/FM StereoCD Player5-SPEED AUTOMATIC TRANSMISSION[DGJ]Details:5-Speed A/TA/TAIR CONDITIONING COMPRESSOR W/BRACKET[HDD]Cost: $890.0050-STATE EMISSIONS[NAS]
PWR COVENIENCE GROUP[AJP]Cost: $665.00Details:Keyless EntryPower Door LocksPower WindowsFRONT CLOTH SEATS[B7__]Details:Cloth Seats2.7L TURBO DIESEL I5 MERCEDES ENGINE[EX8]Details:TurbochargedDiesel Fuel5 Cylinder Engine10-PASSENGER SEATING[___]Details:Bucket SeatsAdditional Rear Seat
SPEED CONTROL[NHM]Cost: $240.00Details:Cruise ControlQUICK-ORDER PKG[2_B]Cost: $270.00Details:Passenger LumbarBucket SeatsDriver LumbarSTANDARD PAINT[P__]GRAY REAR FASCIA W/STEP PAD[MBZ]Cost: $110.00
Standard Equipment
EXTERIOR
Heated Mirrors
Power Driver Mirror
Heated Exterior Driver Mirror
Power Passenger Mirror
Heated Exterior Passenger Mirror
INTERIOR
Cloth Seats
2nd Row Bench Seat
Additional Rear Seat
Bucket Seats
Auxiliary Pwr Outlet
Rear Defrost
Climate Control
A/C
MECHANICAL
Traction Control
Electronic Stability Control
Rear Wheel Drive
5-Speed A/T
A/T
5 Cylinder Engine
Turbocharged
Diesel Fuel
4-Wheel ABS
Power Steering
SAFETY
Driver Air Bag
Passenger Air Bag
Below are a few of the other vehicles currently available from Autos Direct Online
Want to know where our customers live?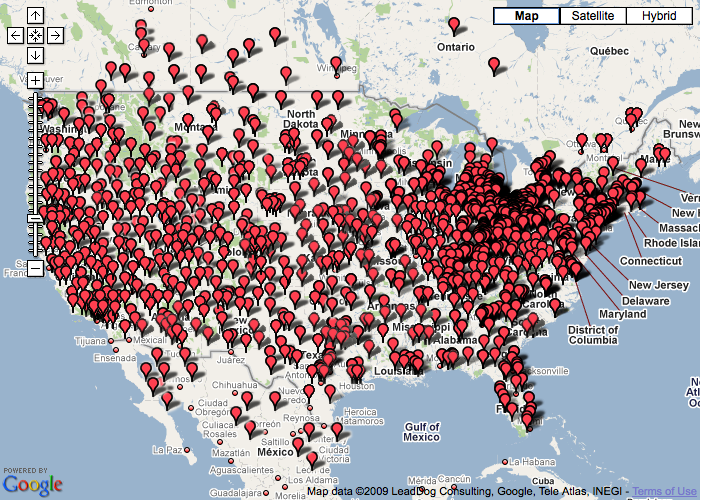 About Us
For years, while employed at traditional, franchise dealerships, we watched as the public consistently overpaid for pre-owned vehicles. As time went on and the power of the internet began to emerge, the solution to this injustice became clear. Remove all of the reasons that force franchise dealers to overcharge for their vehicles. At Autos Direct Online, you will not find an overpopulated sales staff, standing around, soaking up large salaries. You will not find a staff of porters or lot attendants, collecting their hourly wages, and you will not find an overpaid sales management team, looking for every opportunity to increase their bottom line, since that is how they generate their paychecks. When you arrive to pick up your quality pre-owned vehicle from us, you will not pick it up at a huge, newly renovated, dollar- draining facility that forces the dealer to demand large profit margins on each customer purchase. And when you view our internet presentations, you will not be viewing a small part of a huge advertising budget, that when combined with print, radio, and television advertisements, can total the single biggest expense at a traditional store, forcing them, again, to charge additional dollars to the customer, so they can cover their expenses as quickly as possible.Autos Direct Online is a streamlined, "no-waste" e-Dealership developed and maintained with an overwhelming focus on delivering the lowest possible price for a quality pre-owned vehicle. You will also find an honest, low- pressure sales approach from our friendly staff, and an accurate, forthright representation of that particular vehicle in our descriptions, including any defects or flaws. Our vehicles are acquired from manufacturer sales, off-lease outlets, auctions located around the U.S., and other reliable dealers' trade-ins. The vehicles are immediately inspected by an independent, certified technician, and are then driven by Autos Direct Online ownership as a quality control measure. They are then fully detailed, pictured for internet presentation, and stored in our climate-controlled and secure, 118,000 square-foot warehouse, until sold. Vehicles are then offered to the public, and are shown on an appointment only basis.What this equals for you, the customer, is a fresh, integrity-based purchasing process. All measures are taken to ensure that we keep the best interests of the buyer at the forefront of our operation, and that the process is easy and enjoyable, beginning with the first phone call or email, all the way to the point of the buyers receipt of their vehicle. We are looking forward to providing you with an experience that you will be proud to be a part of. Autos Direct Online is a fully licensed, bonded, and insured automobile dealer that is in full compliance with all state laws and regulations in the state of Ohio. We are also in good standing with the Ohio Independent Automobile Dealers Association, the National Independent Automobile Dealers Association, and the Square Trade seal program.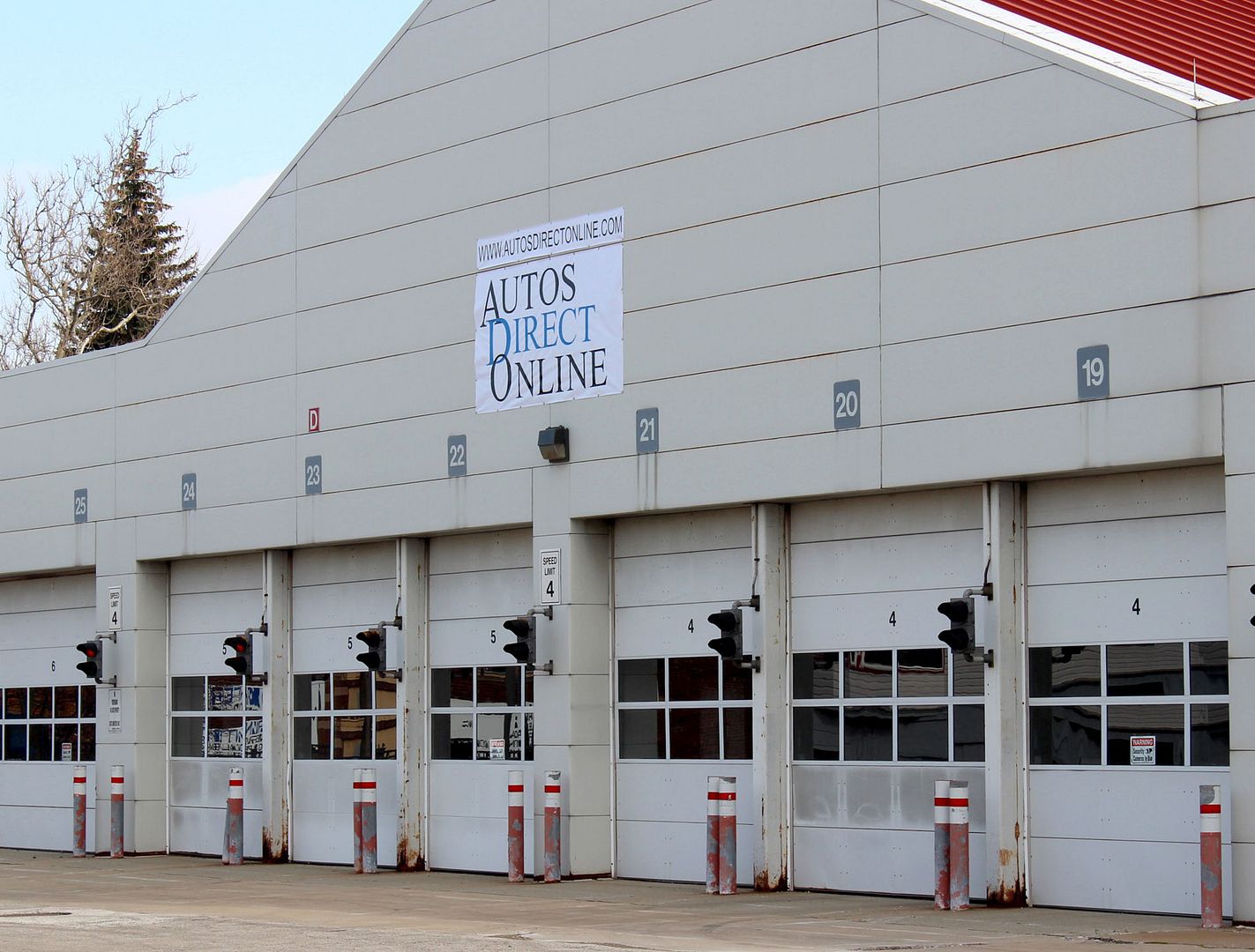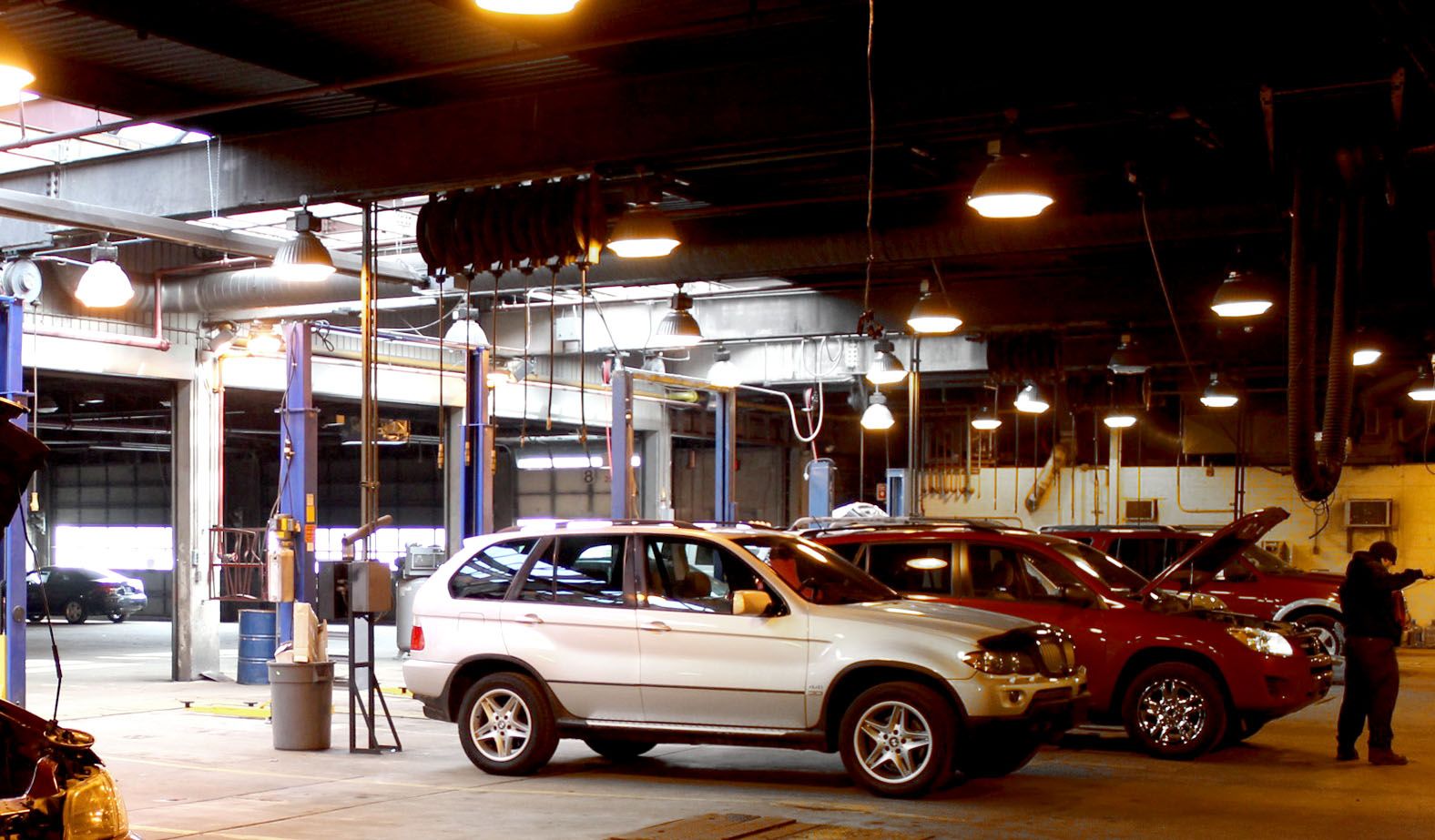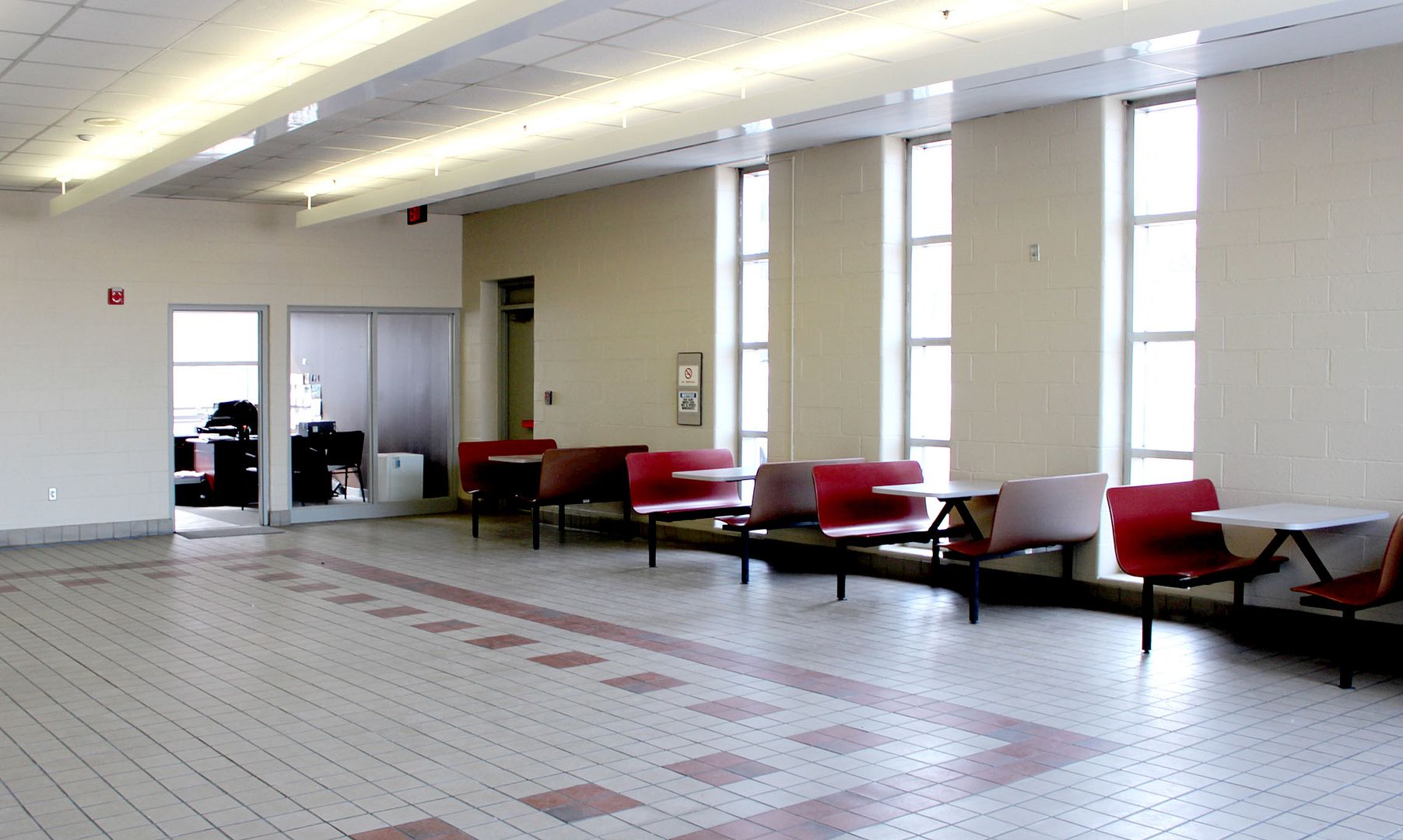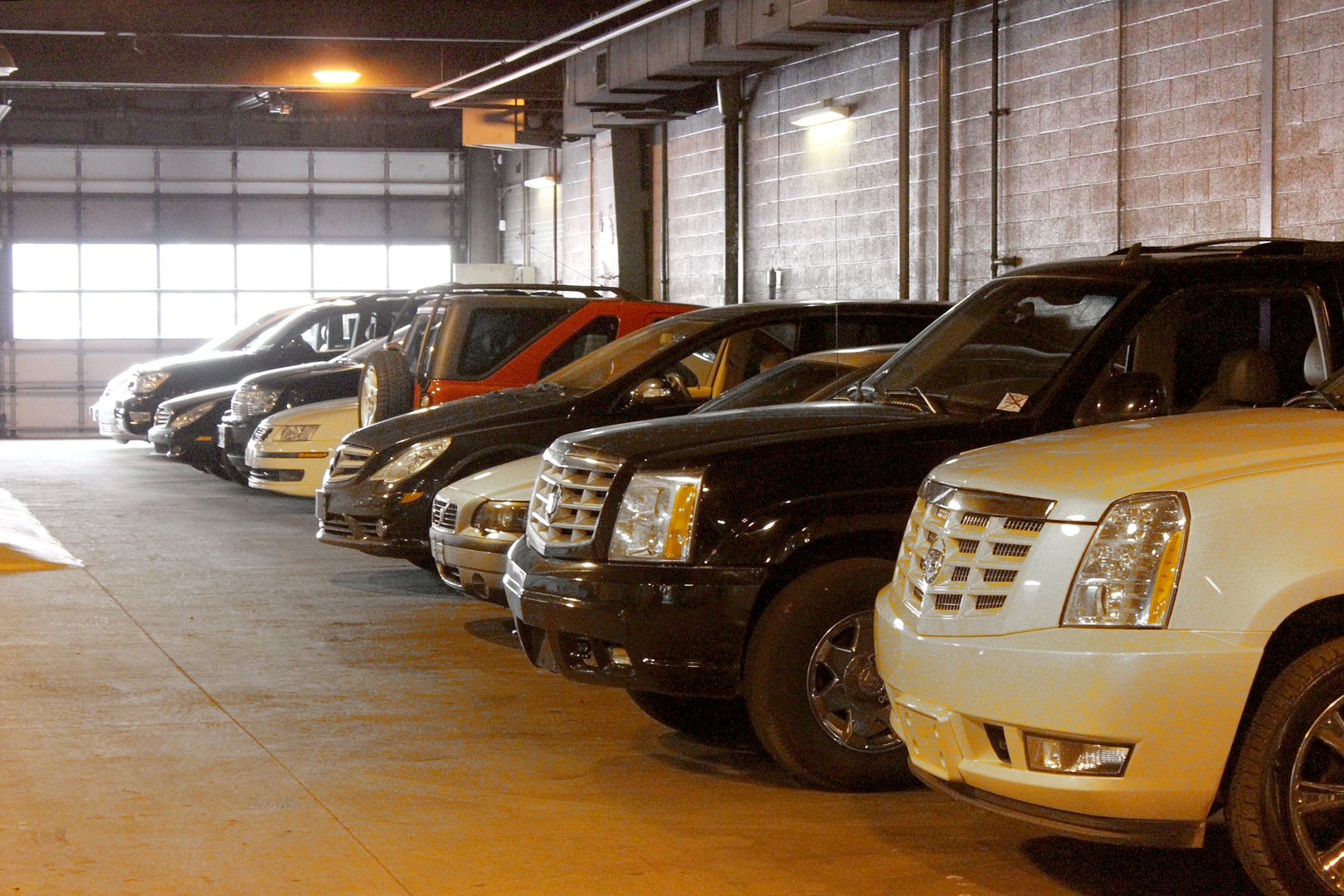 Autos Direct Online
4371 Pearl Road
Cleveland, OH 44109
juan@autosdirectonline.com
davel@autosdirectonline.com
dan@autosdirectonline.com
jeff@autosdirectonline.com
julie@autosdirectonline.com
danm@autosdirectonline.com
matt@autosdirectonline.com
liz@autosdirectonline.com
DEPOSIT
The winning bidder is required to submit a $500.00 non-refundable deposit immediately following the close of the auction to secure the vehicle.
PAYMENT OF BALANCE DUE
Buyer agrees to pay in full the remaining balance, including applicable fees and taxes, less deposit, within 7 calendar days of the close of the auction. All funds must be received by Autos Direct Online prior to the release of the vehicle.
PAYMENT METHODS AND FINANCING
We may be able to assist with financing arrangements for your new vehicle. We have relationships with lenders who offer finance programs for most credit situations. If you are interested in finding out more regarding our finance options, please contact our Finance Director at 216-393-4604.
Autos Direct Online will also accept cash on delivery, certified check, bank wire-transfer, and third-party financing as payment methods for vehicles.
Please bid only AFTER you have obtained lender approval.
ADDITIONAL FEES AND TAXES
Ohio residents will be required to pay Ohio state sales tax, registration, and title fees in accordance with their county of registration. Out-of state residents will be responsible for all city/ state/ county, taxes, title, and registration fees applicable in their residential state at time of vehicle registration.Out of state buyers do not pay Ohio sales tax, only the taxes charged by their state of vehicle registration. Autos Direct Online is obligated by law to collect taxes for the following states: Arizona, California, Florida, Indiana, Massachussetts, Michigan, South Carolina, and Washington. These states are "reciprocating States," meaning that we MUST collect taxes upfront, and the funds are then sent to the Department of Taxation on behalf of the buyer. Buyer then does not have to pay tax again when registering their vehicle. The taxes are added to the purchase price of the vehicle and will be paid on your behalf. Autos Direct Online will collect any applicable taxes and fees for Ohio residents. Autos Direct Online will charge a $283.50 fee to all customers to cover the cost of paperwork preparation, overnight mailing costs, title transfers, and 30 day temporary tags. We cannot waive these fees, so please do not ask.
TERMS OF SALE
We require contact from the winning bidder within 24 hours of auction close. Due to failure of the winning bidder to adhere to this policy, Autos Direct Online reserves the right to retract said vehicle purchase and make vehicle available for sale immediately. When placing a bid on a vehicle, you are entering into a legal and binding agreement to purchase the vehicle, provided you are the winning bidder.
Please visit the eBay User Agreement located at http://pages.ebay.com/help/policies/user-agreement.html to avoid any confusion in relation to this policy. Autos Direct Online does not recognize bid retractions within 24 hours of the auction close. Bidders must be 18 years or older. Autos Direct Online, Inc. reserves the right to end the auction early and cancel any and all bids at its sole discretion prior to the close of the auction. Bidders with negative feedback are instructed to contact Autos Direct Online for approval to bid prior to placing their bids or they may have their bids rejected before or after the end of the auction. In the event that all funds are not received by Autos Direct Online within 7 calendar days of the close of the auction, buyer will be liable for all expenses incurred by Autos Direct Online pertaining to that vehicle, and any deposits can be, at Autos Direct Online discretion, forfeited by buyer to be used towards those expenses. Autos Direct Online has made every effort to properly disclose any defects or flaws, cosmetically and mechanically in regards to this vehicle. There may be additional flaws or defects that are not immediately recognized prior to this vehicle presentation. Buyer should expect nothing more than normal wear in correlation to the year of vehicle, taking into consideration miles accumulated by previous ownership, unless otherwise noted. These additional flaws can include minor scratches, nicks, and minor blemishes. These imperfections will not detract from the overall appearance and value of the vehicle. We have taken every measure at our disposal to identify any mechanical defects in relation this vehicle and disclose them in our vehicle description and presentation. Please keep in mind that not all defects are readily apparent at time of arrival at our facility. We welcome all third party inspections. All third-party inspections are to be completed within 3 days of the date of deposit placement, and are to be completed at our facility during normal business hours. Vehicle accessories such as manuals, CD magazines, remotes, floor mats, and cigarette lighters may be missing. Please ask our representative about these accessories prior to placing your bid. Our vehicles are being sold AS-IS unless otherwise noted in our vehicle presentations. Autos Direct Online, Inc. disclaims any warranties, implied or expressed. The vehicles we sell are "used vehicles." The vehicles we sell are not salvage, flood-damaged, or buyback vehicles, unless they are properly disclosed as such in our description. Any defects, imperfections, or flaws have been described and disclosed to the best of our ability. Autos Direct Online reserves the right to cancel any transaction due to abusive behavior on the part of buyer. This decision will be made solely in the opinion of Autos Direct Online management. In the event of a transaction cancellation due to abusive or inappropriate behavior on behalf of buyer, at the sole discretion of Autos Direct Online, Autos Direct Online will reserve the right to refund any and all deposits or payments made by buyer, and vehicle will be made available for sale immediately.If you are flying or driving in to pick up your new vehicle, please communicate your travel plans 72 hours in advance of your arrival. As a courtesy to our eBay clients, we perform a final vehicle inspection in order to ensure a hassle-free and efficient transaction. If we do not have your travel and arrival plans and you arrive at our facility unannounced, your vehicle may not be ready for delivery. Please be sure to give us the necessary 72 hours advance notice in order to avoid any inconveniences.
SHIPPING AND TRANSPORT
If you are considering having your vehicle shipped, please call us FIRST. We only use dependable transport companies and will arrange shipping with one of our preferred transporters as a courtesy for our clients.
The standard turn around time is 10 days from the time of full payment for the vehicle to arrive at the transport destination, although we always try to make sure the vehicle shows up as soon as possible. Please feel free to contact us @ 216-393-4594 to discuss possible shipping arrangements. Vehicles will be made available for customer pickup or shipping during normal business hours.
TITLING OF VEHICLE
Title transfer and receipt of title can take up to 30 days from the date of final payment. Please direct all title inquiries to our Title Manager at christine@autosdirectonline.com.
NOTICE TO BIDDERS
If you are bidding on one of our auctions, and you have a negative or zero (0) feedback rating, we require that you contact us via email or phone prior to submitting your bid. We can be reached via email @ sales@autosdirectonline.com, and by phone @ 216-393-4594. Our intention is to maintain total fairness to the entire eBay community, and strive to ensure that all eBay members have equal opportunity to win our offerings. Thank you. - Autos Direct Online.
Second Chance Offers
Please be aware of "second chance offers." Autos Direct Online does not email "second chance offers." If you receive one of these, it is fake and should be reported to spoof@ebay.com.
Non-Paying Bidders
If the deposit is not received within 24 hours of the close of auction, or if the balance is not paid in full within (7) days following the close of auction, we reserve the right to re-list the vehicle or sell the vehicle to the next highest bidder or another qualified buyer.
What People Are Saying
Feedback Profile
autosdirectonline ( 555

)



Positive Feedback (last 12 months): 100%

Member since: May-05-08 in United States
Ad created by eCarList.com. Call 214-722-8200 to find out how eCarList can service your dealership.
Dodge : Sprinter 10-Passenger WE FINANCE 2004 Dodge Sprinter 2500 10Pass Turbo Diesel CLEANCARFAX PwrWndws A/C
Check out this great Sprinter Van listing
Current Price: $1000.00 | Bid $1025.00 Now! | # of Bids: 1
End Time: 2013-04-21T19:00:00.000Z | Located in Postal Code: 44109